Message directly below was first posted on the uskb-list@uskb.tcom Octoner15 by Janie MacBryde
North Carolina http://www.ncstatevets.org/gen…", They're looking for study participants. From their web site" Dr. Steven Friedenberg and the Veterinary Genetics Laboratory at North Carolina State University College of Veterinary Medicine are working to identify the gene mutations responsible for the development of IMHA. Their goal is to use this research to develop a test to help breeders decrease the frequency of the disease. We are also interested in using the results of our research to help predict disease severity and response to therapy.
The mission of the Health & Genetics Committee is to educate and inform the Kerry breeders and owners about health issues in our breed.
We would like to do this in ways that ensure confidentiality and anonymity. It is hoped that by working in this way, the committee will gain knowledge of the total number of cases of a particular disease at a given time. To this end , we are working on a form that will allow for online reporting of a problem.
By January, you will be able to go to the H&G page on the website and fill out an on -line form to report health issues you have with your Kerries. On the weekend of September 19-21, I will attend the AKC Health Foundation Conference in St. Louis. I hope to give everyone a report on it at the Annual Meeting, Montgomery weekend.
The members of the Health and Genetics Committee of the USKBTC are:
Dr. Scott Kellogg DVM, Chair
Sarah Lagassa
Gene Possidento
Lynn Duckett
and all the local club representatives.
THE AKC NATIONAL PARENT CLUB CANINE HEALTH CONFERENCE
The Fourth AKC Parent Club Health Conference was a rich and rewarding event. Breed representatives from each parent club, as well as other interested participants, listened to research veterinarians report on work sponsored by the Canine Health Foundation. It was noted by one of the presenters that virtually all the participants worked hard and attended all the presentations. He went on to say that the degree of involvement by all who attended was commendable.
Topics included in this year's conference included:
Genome Mapping of the Canine. The map is 60% complete at this time and the presenter expects that they will have completed the map by spring 2004.
Genetic Testing, Types of Tests and Their Uses.
Popular Sire Syndrome and Concerns for Genetic Diversity.
Color Implications in Health.
An Update on Cancer
Auto Immune Diseases
Probiotics—Maintain and /or improve the beneficial flora in the lower GI tract.
Alternative Therapies, Acupuncture and Traditional Chinese Medicines
Vaccines and Titers.
Dr. Asa Mays, DVM addressed the conference on, "Caring for the Health of Your Breed." In his talk he exhorted breeders to be honest in all their dealings when breeding. He stated that the perfect dog has yet to be bred, and that all of us have things in our breeding programs that need to be mentioned , so that others who use our dogs can make informed choices. Without this kind of honesty, you can very quickly jeopardize the health of a breed. He told us that all breeders needed to decide what they were breeding for.Was it ego or was it for the health of a litter and future generations?
I hope to write about each of the topics listed above in depth, as they were well presented and important for the future of our Kerries.
Gene Possidento
Health & Genetics
Last Updated: 10/28/2004, 9:43 am
New Test for Bladder Cancer
October 2016 The information below was originally posted on the elist uskb-list@uskbtc.com by Carl Ashby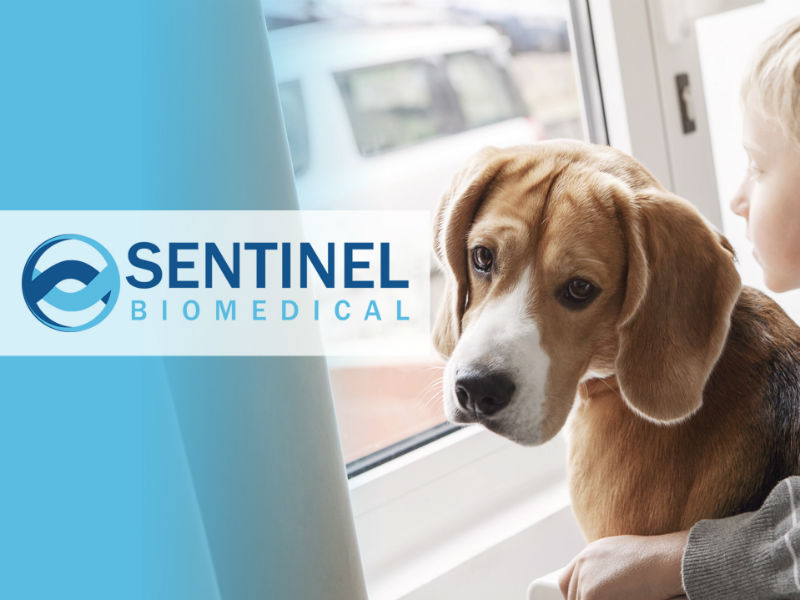 The Gift of Time: Introducing a Ground-Breaking New Test For Canine Bladder Cancer
We live in amazing times. It seems like just yesterday that we awoke to the rising threat of bladder cancer [also known as transitional cell carcinoma (TCC)/urothelial carcinoma (UC)] in our dogs, with new cases being diagnosed far too frequently. As some breeders are aware, there are breeds that have a higher than average risk of developing TCC/UC: American Eskimo Dog, Australian Cattle Dog, Australian Shepherd, Beagle, Bichon Frise, Border Collie, Parson Russell Terrier, Lhasa Apso, Rat Terrier, Russell Terrier, Scottish Terrier, Shetland Sheepdog, West Highland White Terrier, Wire Fox Terrier. These breeds combined account for more than a third of all diagnosed TCC/UC cases in purebred dogs.
Over the past 15-to-20 years, many dedicated researchers have followed a variety of paths leading to better understanding of TCC/UC, better diagnostic protocols, and new therapeutic options. With the sequencing of the canine genome, biomedical research has rocketed forward. And here we are today in 2016, excited to announce a new urine-based test that will profoundly change the approach to early diagnosis of TCC/UC in dogs.
In his laboratory at N.C. State University College of Veterinary Medicine, Dr. Matthew Breen, PhD, CBiol, FRSB, professor of genomics and the Oscar J. Fletcher Distinguished Professor of Comparative Oncology Genetics, has been a busy man. Adding to a long list of successful research projects and published works, Breen has developed a new free-catch urine test that truly welcomes us into a new age.
But first, a bit of background: In the complex and miraculous machinery of all cells, there are many processes at work. And deep in this machinery is an important cog, a protein called BRAF. Part of a whole family of proteins called RAF, the BRAF protein is an essential component that regulates the activity of normal, healthy cells. But when there is a mutation in this BRAF protein, the cell machinery is thrown off course. The mutated protein results in activation of a detrimental pathway that can cause transformation of normal cells into cancerous one